Mr
BSX
was the man behind the camera and here is a blog post first posted in 2011 giving us his thoughts and impressions from behind the scenes of this hardcore porn shoot featuring
British pornstars
, Saskia Webb and
Marc Rose
AUG
22 –
SASKIA WEBB WANTS TO SING!
Posted at 11:11 AM •
Saskia Webb dreams of stardom and what it might bring her, yet she neglects to notice that she has it already.  Of course, this isn't what she means.  What Saskia wants is to become a singer, and as you can see from this first picture, she has very good mic technique; that must be a directional penis she's singing into because she turning her head away from it.  We warned her about wearing that ring too, our guy very nearly had a nasty accident with that!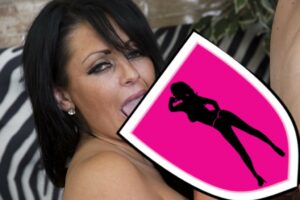 See more free pics in the Babestation gallery, as well as free videos.
Well, we can't promise her Tom Jones on The Voice, but we can promise her a whole host of other guys ready to stick their dicks in her.  She is first and foremost a porn star, and to us this is the way she'll stay.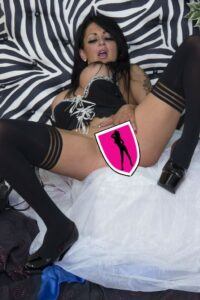 Saskia is yet another of what are Yank friends call a "cougar", and like Franki the Cougar Witch from a number of weeks ago, Saskia has a very alluring affect on our young studs.  See the way she lays back and spreads open her legs to show us what she had for breakfast?  Well this may look purely aesthetic to you, but to this cougar it's a way of emitting her pheromone.  This pheromone got virtually everyone in the room and beyond as hard as a brick in seconds; myself included.  This must be more witchcraft.  We'll have to watch our Marc Rose, he's very susceptible to a bit of MILF action and if there's trickery at work too he doesn't stand a chance the poor guy!
Saskia Webb also appears in the Babestation VIP Members Area.
Check the Babestation Shorts page for live updates from the babes.