In this week's behind the scenes of a Babestation Xtreme shoot.  The man behind the camera, Mr
BSX
, gives us his impressions of filming a hardcore sex scene between
British porn stars
, Tiffany Kingston and Monty.
Posted at 8:00 AM •
Tiffany Kingston is a regular at the studio, she just can't get enough of the filth; she lives this stuff man!  She was begging us to put her in something but we didn't really have anything much planned until Monty walked in and decided to do an impromptu Babestation Casting Manager audition.  I said, "But hang on, everyone knows Tiff so they'll never believe she's auditioning," to which there fell a silence that would have invited tumbleweeds were it not for my epiphany.  I was being a fucking Muppet.  What difference did it make really?  We got to shoot porn and Monty gets a blow job; simples!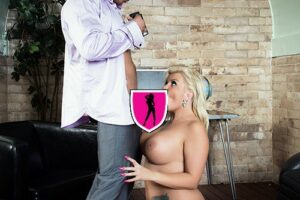 It all went well from then on, except for a few concerned colleagues wondering whether or not I'd lost the plot. Hell, I've just been on holiday too, what the fuck is happening to me?  Maybe I need another one.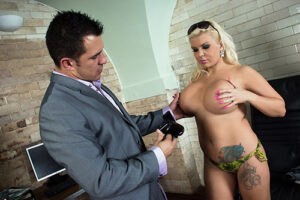 When I watched the footage back and looked at the pictures I became very  aware that it doesn't really matter what you put Tiff in these days, she's a UK
porn legend and someone who will always pull in a good crowd; that's why we love her so much!
Register on babecall to join the current babes for hot cheap phone sex.  Check the schedule to find out when the live babeshows and pervcam shows are happening.